Scenario news

︎︎︎ MILEMBE HORB & STIJN OOM / SOCIETY

Scenario 1
Requested Reconcile
Fabricating Our Future: BIG to Start Construction on 'Oceanix City'
Growing tired of city-life and suburbanization have become a trend. The demand for sustainable satellite communities has reached an all time high.
In 2023, the 'Bjarke Ingels Group' was asked to design a new community for 42 Wall Street bankers and their families. Rising sea levels forced the design team to come up with a habitable, naval and sustainable solution. Now almost 7 years later, construction of the first offshore community has started. The modulair and maritime metropolis consists of hexagonal islands, giving it the particularly innovative ability to scale up. BIG has established a cooperation with ReGen, provider of the VillageOS™ operating software. For the past 5 years, they have closely worked together on a blueprint for human-made ecosystems, channeling circular flows of energy, water, food, and waste. The city will set an example for the many different floating city concepts that are being developed by architectural agencies for the coming decade.
Detroit's Book Tower Revival: A Joint Effort by PlantLab and Rem Koolhaas.

Tesla CEO Elon Musk made the decision
Together with PlantLab, Koolhaas gave the historic building a special purpose: the largest indoor vertical farm in North America.
Book Tower now supplies over 70% of Michigan's population with a reliable, environmentally friendly year-round production of crops. Musk's recent purchases give him a stronger foothold in his battle with the National Farmers Union - who have gained power and control over the whole agricultural sector.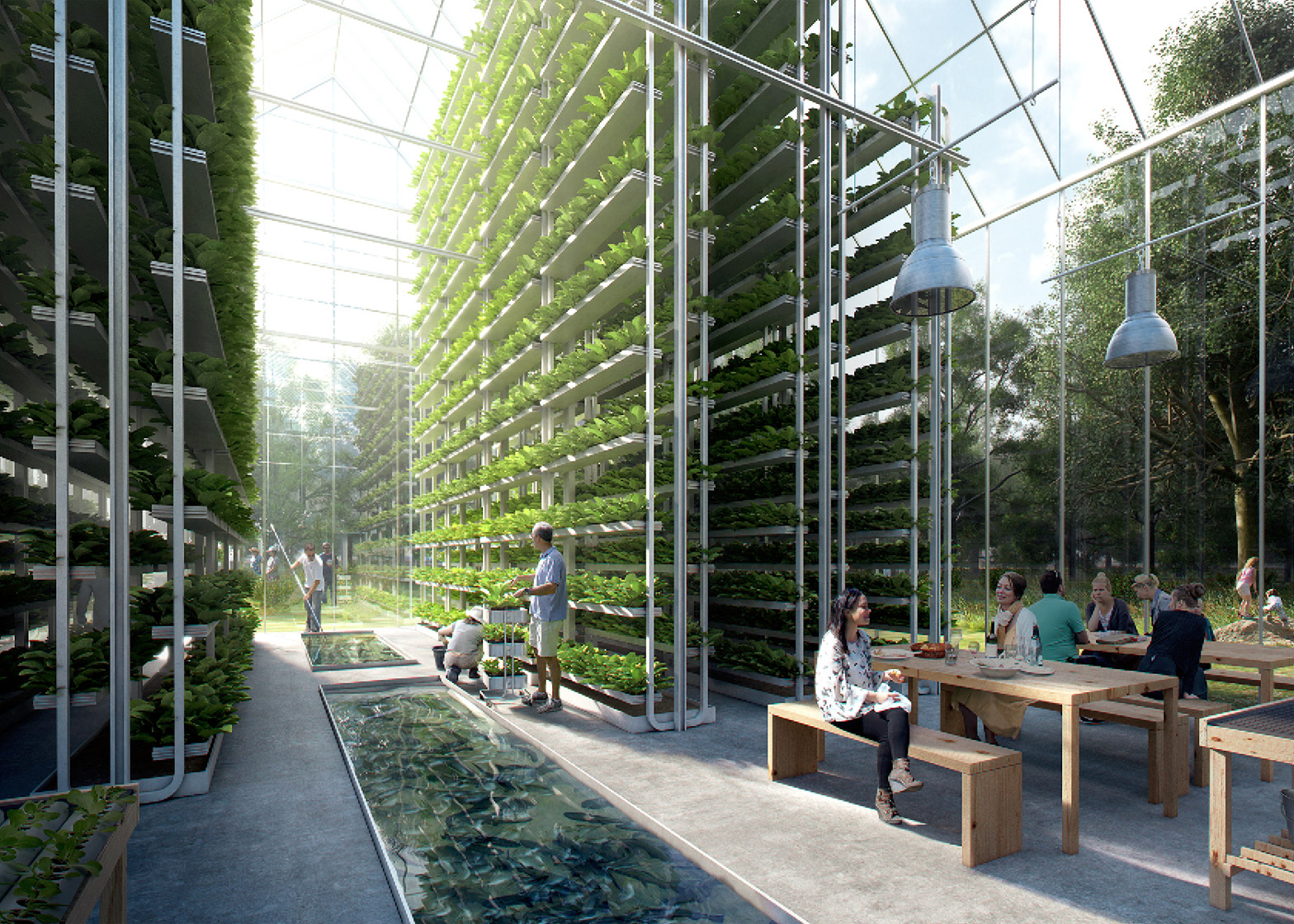 Microsoft: Multi-billion Dollar Company Receives 'CN Quality Mark' from the UNSDG.

Microsoft is the first multi-billion dollar company to receive a Carbon Negative quality mark. The United Nations Sustainable Development Group has awarded CEO Satya Nadella with the prestigious prize after he publicly announced that the 2030 sustainability goals had been met. Initially, these goals were set for 2035, but developments were accelerated when Europe organized a boycott against Apple. The company secretly distributed 630.000 new phones for the german market. Dutch customs intercepted the transport and the European Commission has fined Apple for producing more phones than stated in their pre-order clausule. The 2028 Treaty of Shenzhen forbids working with a supply driven production chain, in order to reduce the carbon footprint of industrial corporations.
Hologram Hero: Darran Milne (43) Dies in Airspeeder Crash.

The CEO of tech giant VividQ crashed his aircraft while racing over the uyuni salt flats with two friends, peruvian news agency ANDINA writes. Milne's tragic death comes merely a week after he and co-founder Aleksandra Pedraszewska presented their new Holographic product at CES Las Vegas. The device enables individuals based in different locations to communicate with each other via 3D holograms. This breakthrough comes after a great demand by educational institutes. They have stated their need for communication between schools and children in remote locations or hospital-based children with chronic illness. The device also offers the opportunity for companies to unlock the creative mind of their employees via escapism.
Milne, 43 years old, leaves behind a wife and daughter.
The Pay-Off: 10 Years of Terraforming the Earth.

Today marks the 'aluminum anniversary' of the WWF terraforming initiative. With the help of more than 120.000 volunteers the WWF has been working the past ten years restoring inhabitable areas. Nature and Wildlife are returning to previously desolated areas. In Borneo, nearly 20% of the rainforest that our past generation took from the earth, has been able to grow back. One of the largest projects that is only nearing a tenth of its completion, is the Sahara desert. A sense of wanderlust has driven nearly 60.000 individuals to the newly irrigated lands that previously were areas of vast sand dunes. They have formed multi-cultural expat communities across the Sahara Desert in their goal to help the WWF retain and expand the terraformed landscape.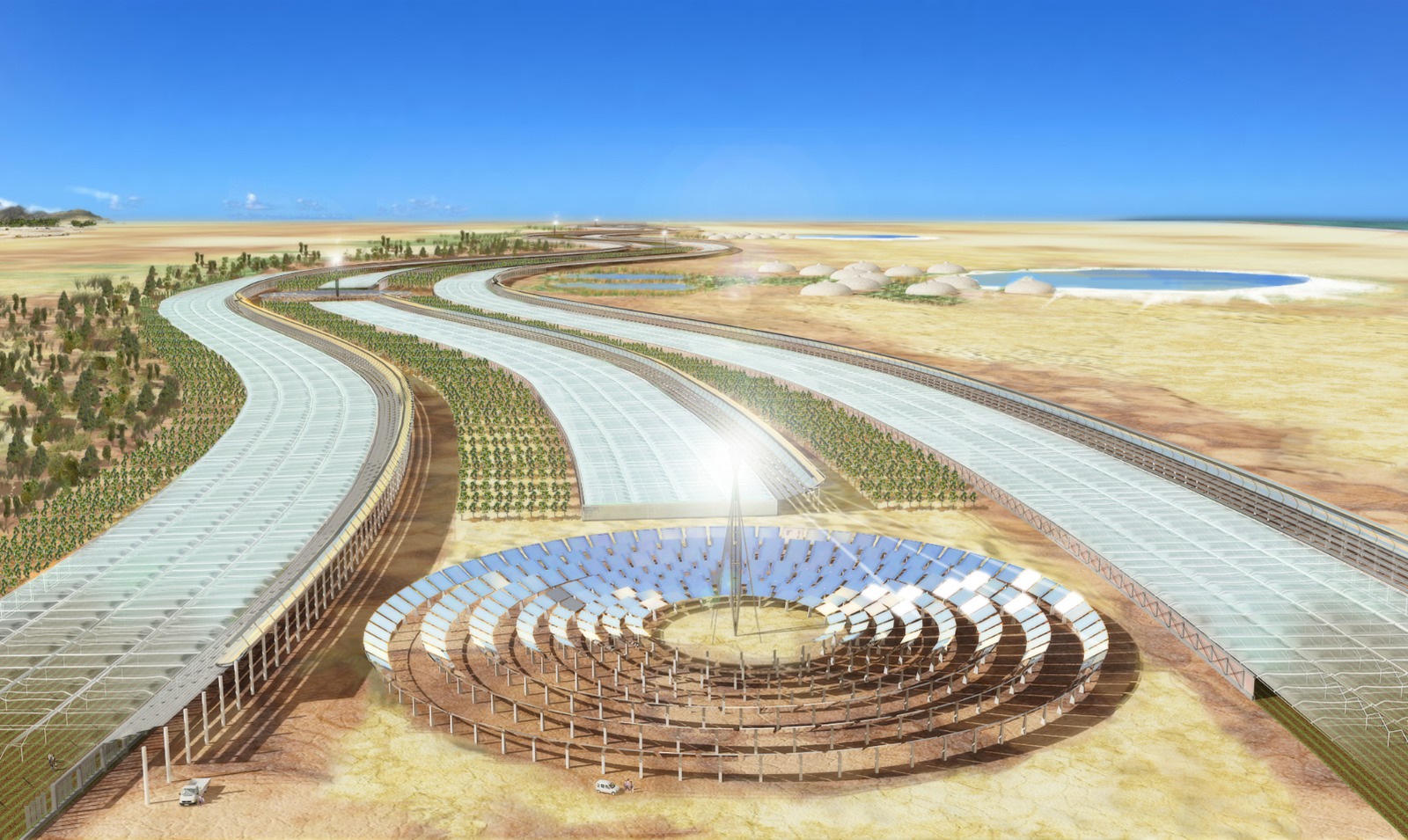 Scenario 2

Pedal to the Metal
More and more houses are being 3D printed
The world's population reached 8.5 billion this year. Because there has been a housing shortage for years, and contractors cannot cope with the pressure of work, more and more houses are being printed. Printing a house can be done within 48 hours and is therefore a lot cheaper than having it built. Rents will therefore also be lower. Large housing cooperatives disagree and are taking legal action against the supplier of the printers. It is quite obvious that this technique will be used to build on the moon. This has been the subject of research for years, but it is still very expensive and not possible without sponsorship from large companies.
All industrial farming is being replaced by Fermentation
The last slaughterhouse in the Europe was closed today. All industrial farming is being replaced by Fermentation. The CEO of one of the largest laboratories and Minister of Agriculture, Nature and Food Quality says this is a tremendous development. "It is non-vegan and non-vegetarian, real meat. Without mercury, without the plastic, without environmental devastation and without animal cruelty." in 2020 we were very happy with burgers and chicken nuggets, but now we can produce real steaks and duck breast. As of today, we have forever changed our relationship with meat. Much less water is used than agriculture has ever done. For more than 10 years, we had not had enough protein to feed the entire European population, which is why there were many imports of meat and fish. fortunately, this development has also solved that problem.
Turning lunar regolith into air and water
For the last ten years intensive research was carried out into possible life on the moon. This week, the first concrete plans have been announced. Turning lunar regolith into air and water. Around 2040, mining companies will come there to create a self-sufficient economy by mining minerals and precious metals. The moons mayor exporting will be Helium-3. In 2060, people who live on the moon will be scientists, engineers, and miners. working for big companies exporting H-3 to planet earth. And big investors as Shell will be needed to pay for the 2 billion a year, needed.
First flights XB-1 in prospect
The first flights with the XB-1 can be booked from on December first. The plane is developed by Boom and will take off for the first time on January first, 3032. After a substantial investment of 170 million euros per piece, the world's most large airlines, such as Qatar Airways, Singapore Airlines and Emirates are going to use BX-1 as a passenger aircraft. Starting coming January. At 2335 km/h, the Boom's XB-1 is the fastest passenger vehicle ever. "XB-1 is an important milestone in the development of our commercial passenger aircraft Overture, making sustainable supersonic flights mainstream and promoting human connection." It flies on Shell biofuel.
No more wild polar bears
More and more wild animals extinct. Ten years ago, 1.2 million animal species lived on our planet. Since the industrial revolution, the world's population and industry have grown rapidly. In order to create more space for housing and business, we have had to cut down forests and warm the earth. Since the winter of 2020, the ice at the North Pole has already stopped growing because the winters were getting warmer and warmer. The ice is currently still 2% of what it was in 2019. This destruction of ecosystems has led to 1 million species being threatened with extinction. The last wild polar bear died yesterday. The last of this species live in captivity; at Novosibirsk Zoo in Russia. The park has never been so well visited
INSIGHT REPORT 2020
Brands and Innovation

Amsterdam Fashion Institute