Rituals'
Third Eye
︎︎︎Lynden Waardenburg / WELLNESS
How much time a day are you spending online?
A lot, right? We work, socialize and try to relax
all via our plugged-in devices. So how would you
feel if you did literally everything online? Because
that's what our world will look like in 2031. Research
has shown the effects of being online on both our
mind and body. And be honest, wouldn't you want a
daily moment of relief from your mobile devices?
And as a company that is focussed on well-being,
wouldn't you like to know how your customers are
actually feeling? This is the essence of Rituals' Third Eye.

Inspired by traditional Asian beliefs, Rituals' Third Eye is about receiving information on our physical and mental health.
Since our eyes tell us what our lips won't, it gives insight into ways to connect our body & mind.



THE CONCEPT BOOK & PROTOTYPE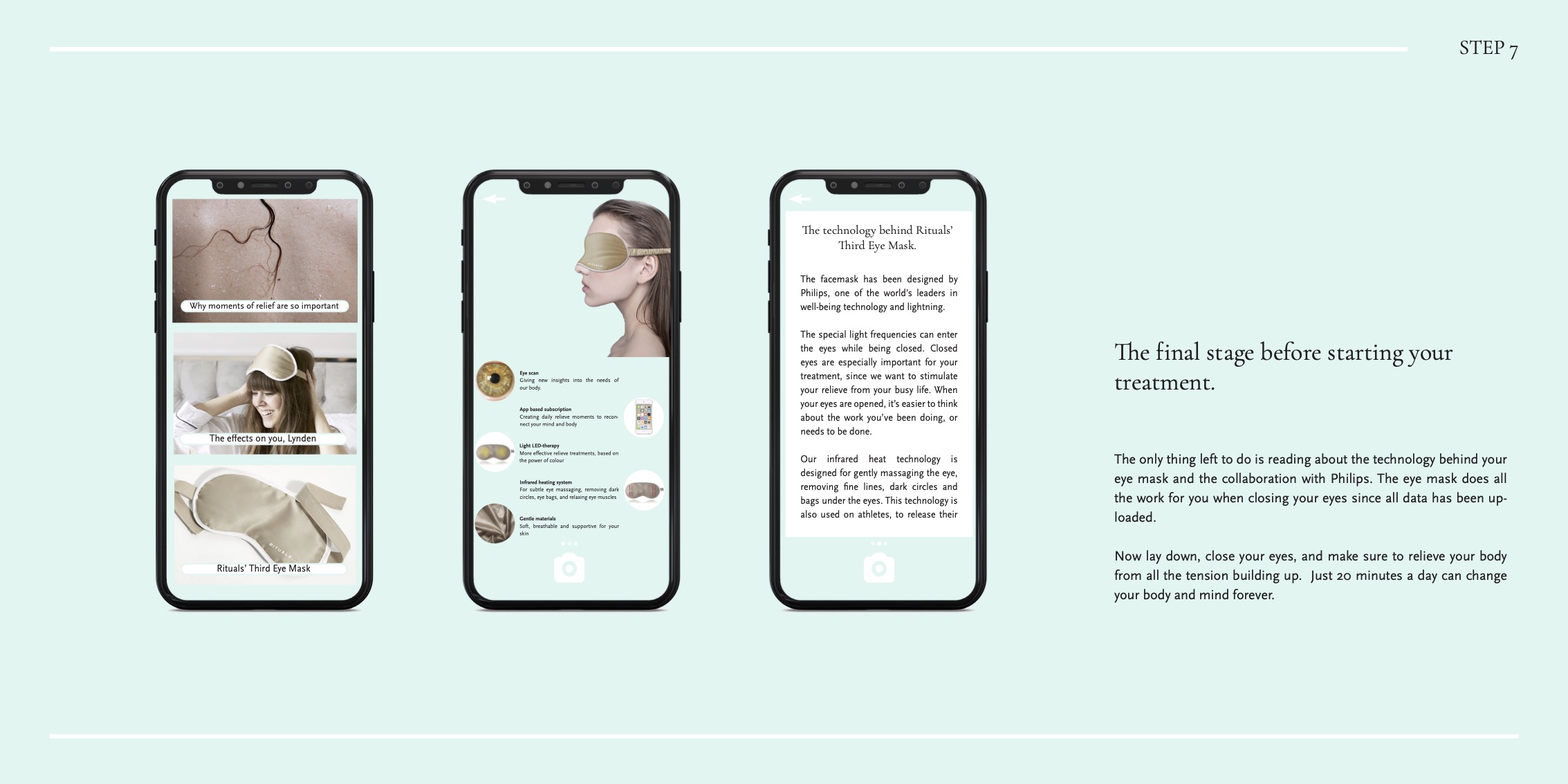 ---
More from Lynden Waardenburg
INSIGHT REPORT 2020
Brands and Innovation

Amsterdam Fashion Institute