Reconsidering sustainability: How does Scotch & Soda manage there transition towards sustainability?

The fashion industry is the second largest environmental polluter of the world. Many clothing brands are now also opting more often for sustainable production. A conversation with Jelle de Jong, production manager at Scotch & Soda about the switch to sustainable production.

What does he come across in their road to sustainability and are they really trying to save the world or is it mainly a marketing strategy?

︎︎︎CLAUDIA ROERDINK / SOCIETY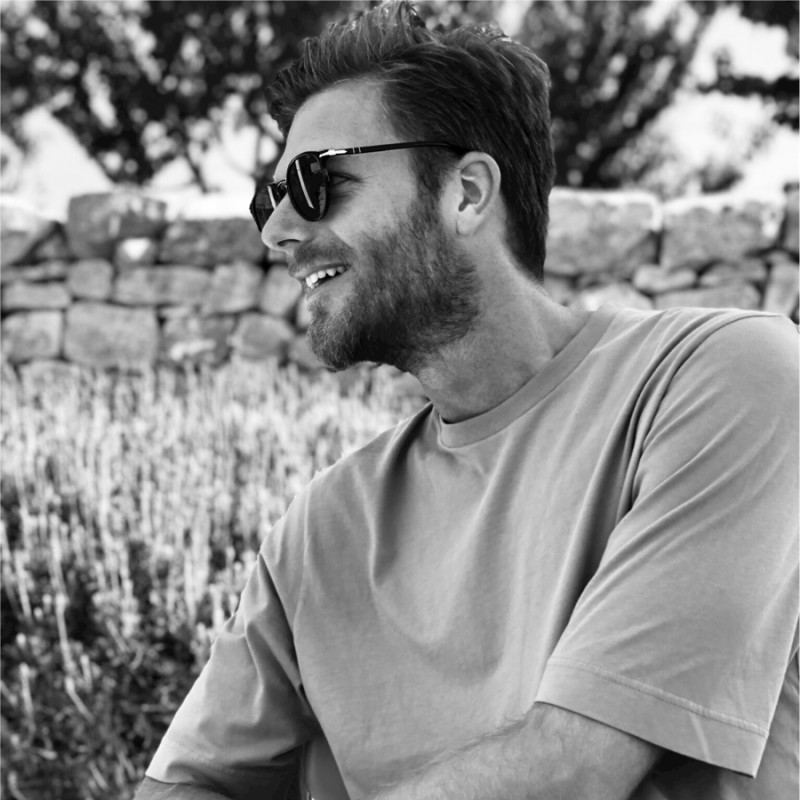 For about a year now scotch has appointed a sustainability team, in which you are also a part. How would you define sustainability yourself?

"I like that question! What immediately springs to mind; sustainability actually means preserving future generations and the resources we tap into. This became even more of a reality for me because a recently became a father. This made me realize that I have to live sustainable now because I've brought someone into the world. It is important that he can enjoy the same resources in the future that we enjoy now".
"All we are doing is greenwashing."

Why did Scotch made the decision to move towards a more sustainable business?

"If you look purely at the textile industry, we didn't do anything about it until two years ago. This because our previous CEO never encouraged it. He actually always laughed it off a bit and said: 'We are in the clothing industry and it's dirty, we can't take anything with us. All we are doing is greenwashing.' As a result, the brand's vision of sustainability has not been developed".
How did you get him to opt for sustainable production after all?

"For a year now, we have had a new CEO, who comes from Stella McCartney, a very activist brand. They have sustainability at the heart of their business. He came to us with the same core, provided he had the freedom to make Scotch a sustainable brand".
So, you had to build everything from scratch, what steps have been taken within the company to move to sustainability?

"It started a year ago and we converted our cotton to Better Cotton Initiative. We do not call this sustainable at all. We pay extra, that money goes to the training of cotton farmers. In this way, we were doing our bit.
Step two was organic cotton. Before that we joined the Global Organic Textile Standard where you can really see a difference in the product. The fabric of the product has actually improved as a result. The quality is not necessarily good, many people think it is, but it is often the case that organic cotton is of a slightly lower quality".
The social field is often forgotten by many brands, how do you commit to this?

"The factories where the products are made are indeed forgotten by many brands. We are in the process of making the social field sustainable so that the working conditions for people are a fair living wage. We have joined the Business Social Compliance Initiative, which has nothing to do with organic but is purely about people's rights. All our factories must comply with these standards by 2021. If you look purely at our factory portfolio, you will see 30 suppliers that we are in daily contact with. These are the factories we send the contracts to. Those 30 contractual suppliers work with 120 factories that make sure products are stitched together. These 120 factories in turn work with approximately 200 dying houses, printing houses, I am just indicating the size of the cobweb we work with. It's quite a job, but fortunately you can already see development in countries such as China and India, where these factories have chosen on their own initiative to join such organizations because it is required by the western world".
Have you already achieved the goals you set out in advance?

"Yes! You can expect us to make the Spring/Summer 2021 collection for about 30% of durable materials. For Fall/Winter 2021 we are scaling that up to 40/50% so we are slowly building it up.
If you divide our supply-chain into several tiers we have the factories closest to us, which do the cutting, stitching and finishing, all with Business Social Compliance Initiative certificates.
The second tier, all dying, printing and washing houses, has 90% certificates. The rest is under process but I expect to have approval soon.
The third and fourth tier are Fabric suppliers and Cotton farms. By joining, for example, a Global Organic Textile Standard, Organic Content Standard or Better Cotton Initiative, we can already gain insight into where our cotton comes from. Because we cover our cotton collection with these certificates. We have access to this information and know that it is in order. We are now very much insisting that it is at 100%. Only then can we say that a very large part of our supply chain is a safe business, and I think that is an important milestone".
"Everything has to do with money, and the eventual movement of certificates".

Have you encountered any problems with the sustainability process?

"Sure, everything has to do with money, and the eventual relocation of certificates. The most difficult thing is the size of the supply chain. Do you want your products to be completely sustainable, so not just the fabric but the whole product? Then all those factories have to comply with an organic standard. Despite the fact that it is all very good, it is also a commercial thing. Incredible amounts of money are charged everywhere. For example, we as Scotch have to be tested by Global Organic Textile Standard, which costs us €4,000 a year. For a large company like us this is of course not so bad, but for smaller companies it is. In addition, we also have to join several organizations, such as: Better Cotton Initiative, Recycled Wool Standard, Leather Working Group. All in all, we spend thousands of euros on this every year.
For companies such as Zalando and Amazon, we need to be able to prove the sustainability of our products with certificates. This involves so much extra administration that my department now has to deal with a lot of administrative stuff, whereas they used to be more concerned with the fit and quality of products".
There are many organizations that offer certificates, how do you stay selective?

"We often ask ourselves the question: what do we think is important, what do we think is good? Above all, we should not allow ourselves to be dragged into every initiative, whatever it may be, we should keep it transparent.
The factories are also fascinated by this, so if we set targets, you also bring those companies into the costs, those costs are always passed on to the final product. So, if we are going to buy a product, it may be that a product is 10, 20 or sometimes 30% more expensive without actually seeing it in the product. They then say: we want to meet your new standards, that cost us a lot of money".
"Sustainability is not always the ideology of the brand".

You now see that many companies are moving towards sustainability, do you think they are doing that to save the world, or using it as a marketing strategy?

"I think there's a lot of commerce. If you look at the formulas of fast fashion companies like: H&M, Primark and Zeeman. They rely heavily on cotton plantations and different sources around the world. On the one hand, they claim they want to be sustainable, and on the other hand, it doesn't contribute to a more sustainable world by continuing to drive consumerism. Big campaigns, new collections every week, shouting very loudly and especially shouting that it is organic, while it is a €9.95 T-shirt. That is our purchase price of a sustainable T-shirt. It probably has to do with scale, but a lot of things don't feel right. Sustainability is not always the ideology of the brand".
What is your next goal?

"The next step that needs to be taken is to look at how we use renewable sources and a recycled variant of them. Reuse would be the best for the environment. When we start recycling cotton, we will have to accept a slightly lower quality, but it is a much more sustainable alternative because you don't have to roll out cotton plantations and there is no water consumption at all.
As regards the transparency of our supply chain, I would like us to make it clear on our website by product: which factories it has been in and how many people work in those factories. I'm now also working on joining the Transparency Pletsch, which is an organization that indicates what you, as a company, have to comply with in order to offer transparency: what values you have to be able to share with your customer in order to be truly transparent. With that information we hope to be able to present ourselves to the outside world in the near future".
That is great! When are you going to communicate to the outside world that you are also concerned with sustainability?

"Before we are communicating that we are concerned with sustainability, we want to make sure that everything checks out behind the scenes. More brands are working very hard behind the scenes, but the danger of communicating things and being labelled for greenwashing is, of course, very great.
At Scotch we believe that; you first to the walk, then do the talk!
INSIGHT REPORT 2020
Brands and Innovation

Amsterdam Fashion Institute