Find peace within yourself:
Interview with Manouk de Bijl

Looking for yourself, meditation and yoga. These subjects immediately reminded me of Manouk De Bijl. Just when you look at her feed on Instagram you immediately become zen. I am very curious about her lifestyle and what yoga and meditation does for her. And I'm curious about her view in this society where there is always an expectation to perform

︎︎︎EVA VAN WOLVEN / SOCIETY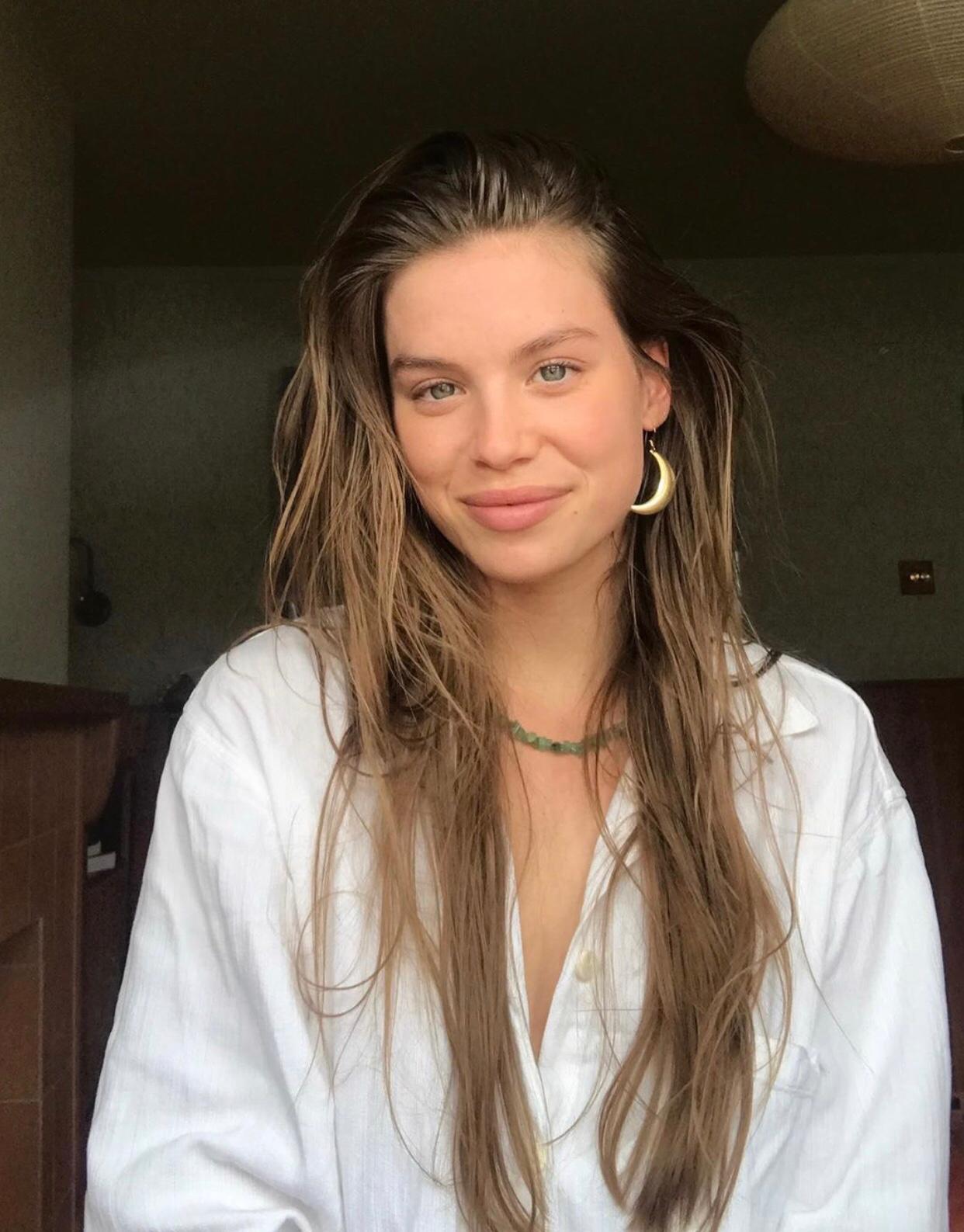 Why did you start with yoga and mindfulness?
I had a disease for 7 years: colitis ulcerosa. That's why I was very ill for a very long time, that's why I had an intermediate year at school. When I ended up in Australia in that gap year, I actually joined the yoga community. I started to follow a vegan diet and also started with mindfulness. So my illness actually forced me to discover the holistic way of healing. And I was declared healthy a year ago so it helped. While according to the hospital this wouldn't be possible.
How does it feel to live in a busy city like Amsterdam where there are so many stimuli?

When I came back to Amsterdam I was offered a job at a yoga school as a hostess. From then on I was able to combine what I could already do with an industry in which I feel very much at home, and therefore it doesn't really feel like work. I also noticed when I came back that the people I always dealt with didn't suit me well anymore. They probably felt like some kind of hippie came back from Australia. That's why I distanced myself from those people. I noticed that I started to do a lot more things by myself from then on, like going to the movies for example. And gradually you attract people who fit more into your vibe.
"Stimuli for me are people, and busy areas".

I always see a lot of pictures that you're abroad, why is that?
Because I used to travel a lot with my parents, I also developed a taste for travelling and that's why I went to Australia. By the way, when I travel I prefer nature, because in a city I am very quickly overexcited. I just really believe that our primeval people should live in villages and not in cities with a lot of people. Because most loneliness and suicides also occur in busy cities because people are actually very lonely.
"I think the bigger the city, the lonelier the people are".

How do you deal with pressure from society?
I noticed that when I traveled to Australia I could zoom out for a while. Then I thought: "this school in Amsterdam just determines my whole health, that's just not possible". So then I noticed that I was very good at putting things into perspective. Now that I'm back in Amsterdam I find that more difficult, but I also know that I have to do yoga and mindfulness every day to maintain that peace and quiet. People experience a lot of stress because of external factors and what yoga, meditation or for example dancing to spiritual music does is really get into your body, in the here and now. Even when you're really in your body you only notice oh I suffer from my neck or oh I haven't had enough to drink today.
Manouk de Bijl via Instagram
Are you vegan or vegetarian?
I am vegan. Because this is just better for your body but also for the world. Sometimes I have friction with my dad about this, he really is a Burgundian. But also a roommate of mine is vegan now, more and more girlfriends are becoming vegan and so is my boyfriend. Gradually I notice that I'm inspiring more and more people and I think that's very cool. I've also been doing a juice cure for 14 days. When I have a good day I start with fruit, smoothie or a juice which is usually not until 13 o'clock. In the afternoon around 16/17 hours I eat a gluten-free cracker with vegan sausage. Because I notice that when I eat gluten I feel very gloomy. In the evening I often eat a salad. But I also like to eat cookies and chocolate, especially in the evening with a tea.
What means healing for you?
In my opinion healing is really a combination of body and mind. A healthy lifestyle maintains it but your mental health is where it comes from. Mental and physical health is in my opinion definitely linked. Yoga is also very much about that connection between mind, body and soul. Then you also notice that these three things have a connection. And in Western society people only live from their mind.
So it's very much a mental thing. For example, when I'm not comfortable in my head I don't treat my body well. So I sometimes struggle with emotional eating myself. I did a juice cure for about a month. I wanted to take my healing to the next level. Because I am healed from my illness but actually healing is a lifelong journey. And I also wanted to suppress my addiction with food. Because if you drink a lot of juices, all those parasites in your body that tell you that you need sugar, for example, will go out.
"I also did Chakra healing once and she said that I have a lot of judgment towards people. That was an eye-opener for me that I can't carry all the weight of the whole world on me."

Research has shown that more people in the lock down have started doing yoga, why do you think this is happening?
I think the main reason is that there is a spiritual awakening going on. So that people think: I need it and I've never tried it before and now it's easy. By the way, I think you shouldn't see yoga as a sport but more as a fundamental maintenance of your body. People sat so much behind their computer at home during the lock down that you have to stretch every now and then. Because with stretching you keep your muscles supple and people from Western society are kind of forgetting about it.
"But even if your just walk outside and look at the trees, it already has a meditative effect".

If someone would like to start with yoga/mindfullness, what would you advise them?
I wouldn't start at home because that's a completely different experience. I would go to a yoga school, not a gym. Because then you can experience what it is like with a yoga teacher who already has a lot of experience. And you are really in a yoga setting. What is very important is that you always have to tell them that it is your first yoga class so that the teacher can help you properly. If you want to do it at home I would really create a yoga setting, so the lights would dim, a pillow, candles on and fine yoga clothes in which you can move well.
INSIGHT REPORT 2020
Brands and Innovation

Amsterdam Fashion Institute